Being a niche company that works so closely with the construction industry, we get a lot of questions about how our products work and comply with OSHA regulations. One of the most commonly asked questions we get is whether or not our subterranean vaults are considered to be a confined space. Although our underground vessels may vary in design, our answer stays the same; "The burden of compliance to the OSHA regulations lies with the employer of the people that are contemplating entering into any space that may be defined as a confined space."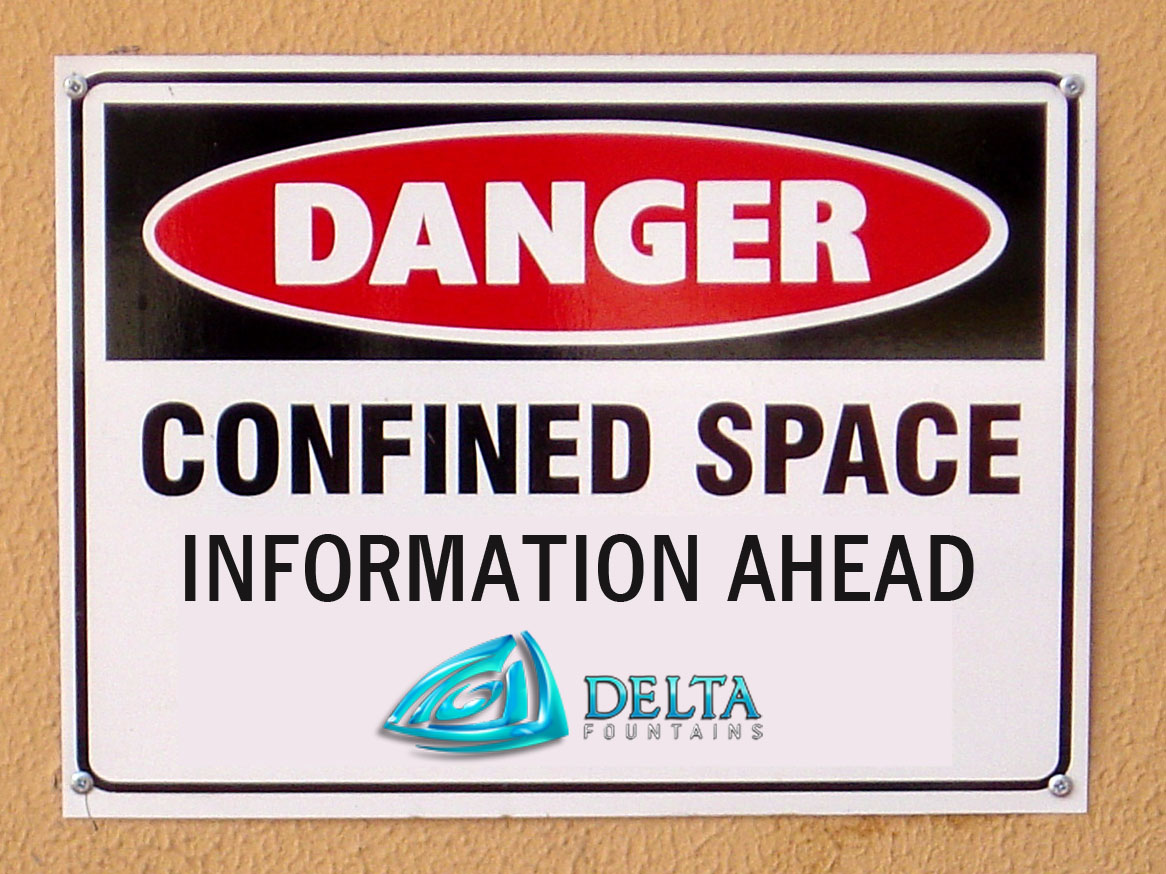 What is the definition of a confined space?
According to OSHA, a confined space has to fit all of the following standards:
Is large enough and so configured that an employee can bodily enter and perform assigned work; and
Has limited or restricted means for entry or exit (for example, tanks, vessels, silos, storage bins, hoppers, vaults, and pits are spaces that may have limited means of entry.); and
Is not designed for continuous employee occupancy.
Here's how OSHA's "confined spaces" work
While OSHA has a list of criteria that a space must have in order to be considered a confined space, the burden of compliance to any and all OSHA regulations is on the employer. This was the main driving factor of creating the OSHA act in 1974. The act was created to protect the employee from having to work in adverse environments and the act placed responsibility for that workplace environment on the employer and the employer alone.
The employer determines if an area is a confined space for his or her employees. That being said, it is also possible for companies to label a space differently. (e.g., Delta Fountains determines a space as not a confined space for our employees, while X Construction Corp. says it is a confined space for their employees.) In this scenario, both companies will proceed with the proper safety protocols accordingly.
How do we define our vaults?
We don't define our vaults as confined spaces for our employees. Our vaults are designed as a conditioned space, being we design proper ventilation and contain heating elements which make them fit for continuous occupancy in any season. All our vaults can be occupied by at least one person for an 8-hour shift, thus we resolve that they meet the definition of being designed for continuous occupation (since it does not meet all three standards listed above and in CFR 1910.146).
If you have questions about defining a confined space, safety tips, or the employer's responsibility to their employees visit OSHA.gov, http://www.academia.edu/5346612/Whats_Not_a_Confined_Space, view the OSHA Confined Space Appendix A flow chart or view the video below.